With the recent release of Internet Explorer 11 / IE11, Microsoft have released a KB article on how to set Internet Explorer settings using Group Policy Preferences.
However they are missing out one vital step when setting this up. If you follow those instructions, even editing the group policy on a Windows 8.1 machine does not resolve it.
In my testing I used a Server 2012 Domain Controller at the 2012 functional level with a Windows 8.1 domain member. I created a new GPO called IE11 and applied it to the top level. The only settings that were changed in the group policy were the homepage and proxy. You can see a summary of what I changed below. I put in a fictious IP of a proxy server and told it to set google to the homepage. Even though I put in a home page and proxy information you can see them missing below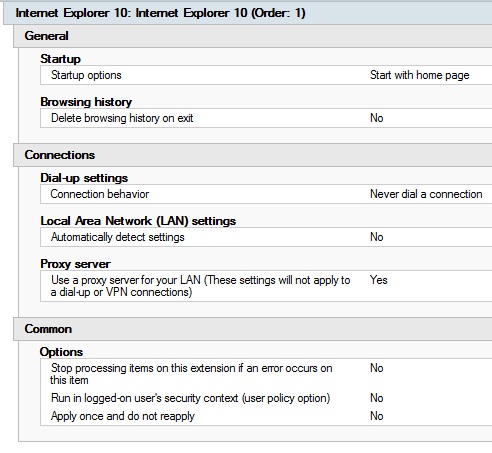 When i then logged into the Windows 8.1 machine and loaded IE the homepage value was changed. The proxy ticked but no values in the fields apart. Forums are filled with people with similar issues.
The step that is missing is pressing the F6 key when configuring the Group Policy.
The F6 key process is explained more in this Microsoft post.

Lets go and configure it properly.
1) Open up Group Policy Management Console. Branch out until you get to the Group Policy Objects folder. Right click on it and click new.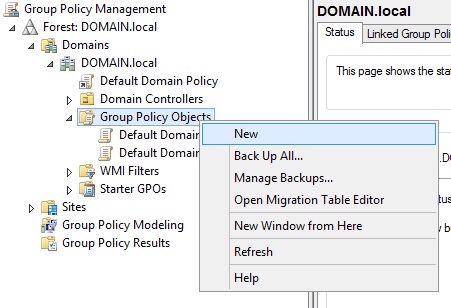 2) In the box that appears enter the name "Internet Explorer 11 Settings" and click ok.
3) Right click on the GPO you just created and click edit.
4) Branch out User, Configuration, Preferences, Control Panel Settings. Then click on Internet settings.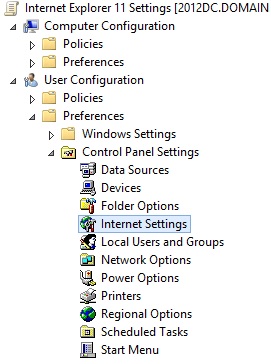 5) Right click on the right hand side and then click new Internet Explorer 10 (Dont worry. If editing from a 2012 R2 server or a Windows 8.1 machines this also means IE11)
6) You will be prompted with the box below. Notice each field has green lines and red lines underneath it.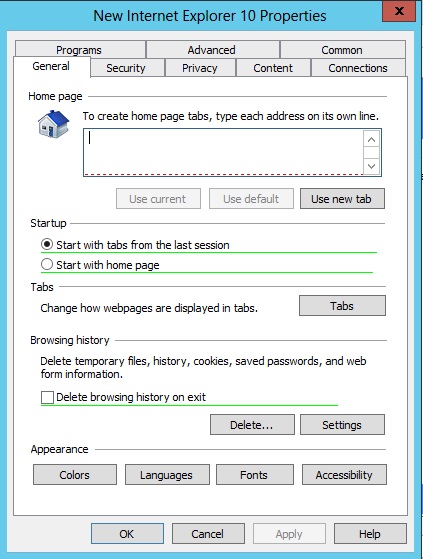 7) Type a URL in for the home page. Notice how its still red. This means it wont take effect.
8) With the cursor still in the text box press the F6 key. This will then make the line go green. This will now be part of the policy. Dont forget if you want this page to always launch you need to change IE10 / IE11 default behaviour and select "Start with home page".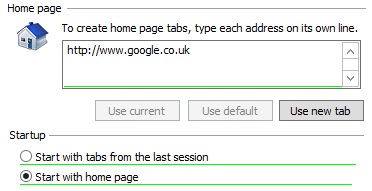 9) If you want to set the proxy information go to the connections tab, then click the LAN settings button at the bottom.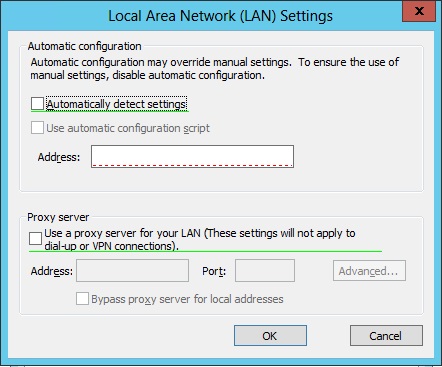 10) Tick the use a proxy server for your LAN option. Then enter your address and port number. Note how the options again are red.

11) Once happy press the F6 Key to make them green. Click ok.

Apply the GPO to your relevant OU and your good to go.
If you would rather set these settings via the registry I have also detailed this here
Feel free to leave any questions you might have..