I recently needed to renew my Xbox Live Membership. Microsoft charge £40 for a year so I was very keen to try and save some money.
I looked on ebay and found a seller for £27.99. However looking at the bottom of his auction there was a link for his website. I went there and he was selling a years membership for only £25.99. I took a punt and paid via paypal. About 2hrs later I received an email from them with the code. They send you a scanned image of the code. All entered on xbox live and all works. Not too bad a saving.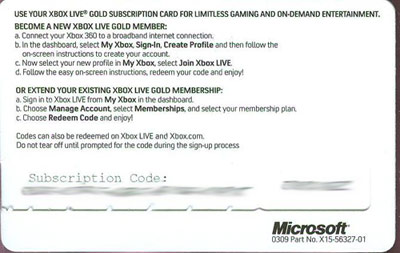 The website I got it from was http://cheapxboxlivecodes.com/
Would deffo recommend them.