You might have a need to deny a specific user the ability to logon to a RDS / Remote Desktop Server. To do this you will need to carry out the steps below on ALL RDS session host servers.
Click Start, Programs, Administrative Tools, Remote Desktop Services, Remote Desktop Session Host Configuration.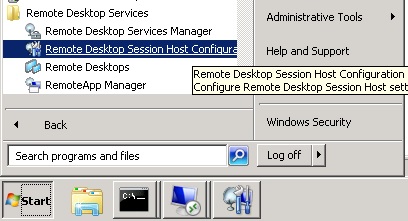 Right click on the RDP-TCP connection and click properties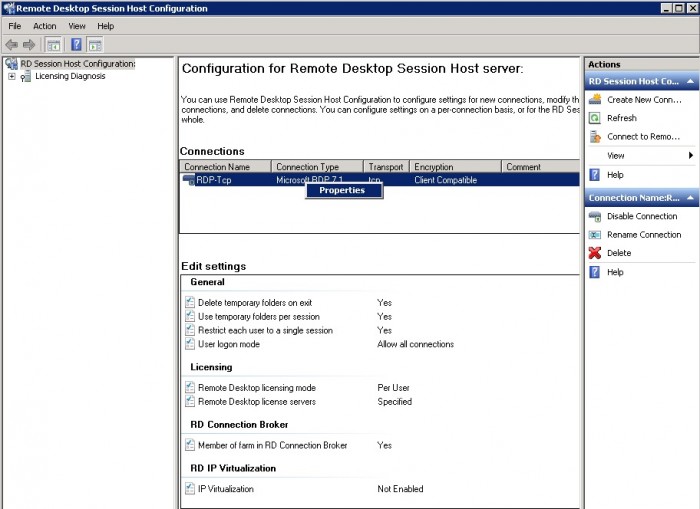 Click on the security tab. Then click Add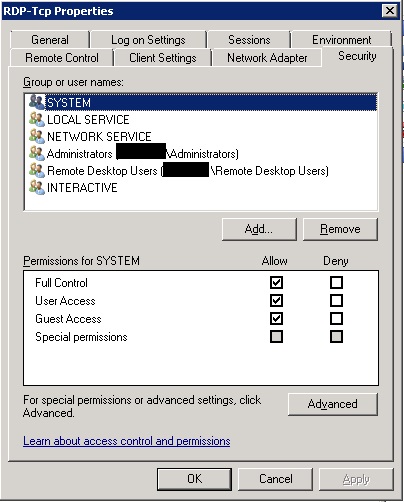 Put in the username of the user you want to block or better still create a security group specifically for blocked users.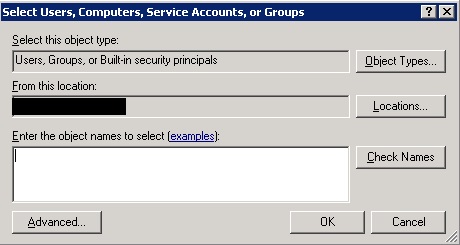 Then once you have added your new user click deny on all the permission boxes as shown below.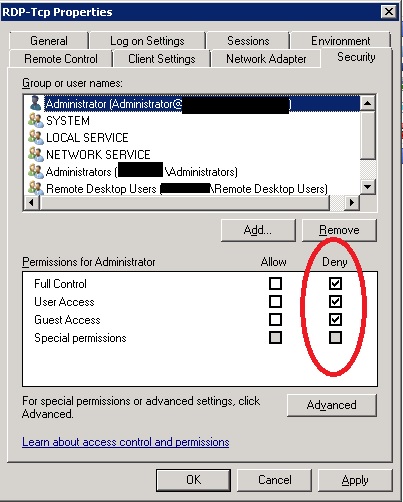 Do not forget you need to carry this out on all session hosts.