With Microsoft Office 365 it is possible to send emails encrypted to recipients. When the email is received it will look similar to this: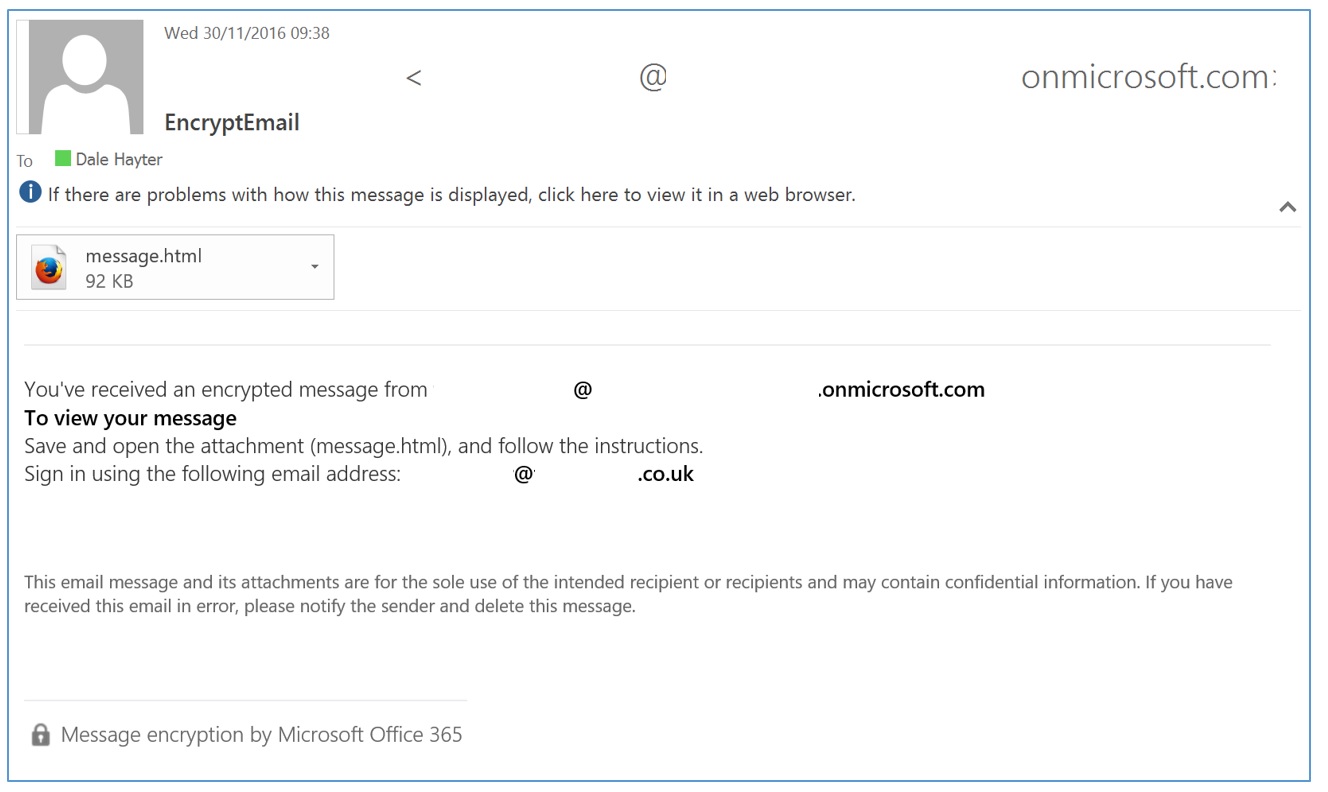 To set this up, the following commands need to be run in the Office 365 tenant.
NOTE: The URL included is for EU tenants only.
When you run the test it should look like below.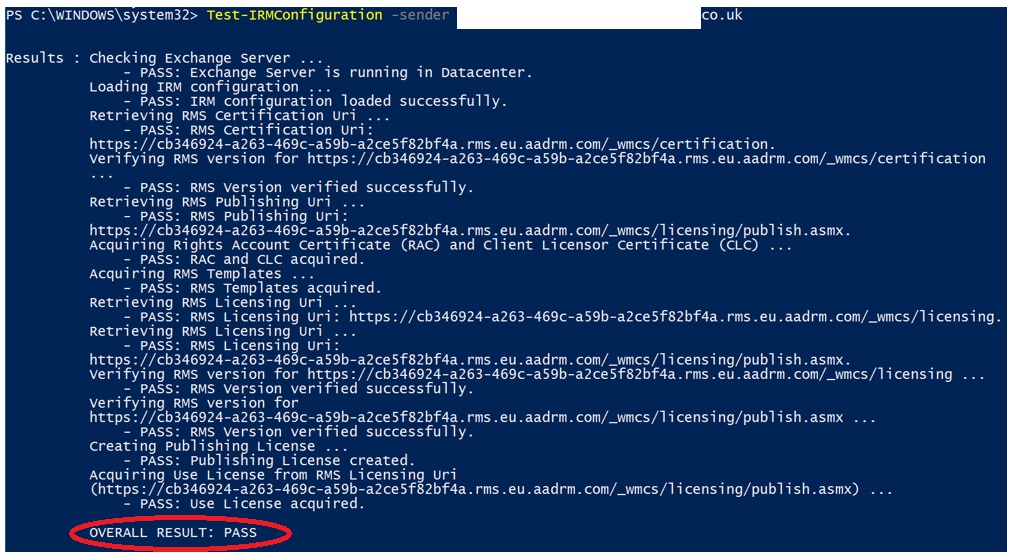 In order for Encryption to be able to be used then a Mail transport rule should be created. In the example below if someone adds the word EncryptEMail to the subject it will send encrypted. Simple…..