Another thing I disable on my desktop builds is the Office 2016 Default File Types prompt as shown below. Normal users will not understand what it means. All they will do is ask questions.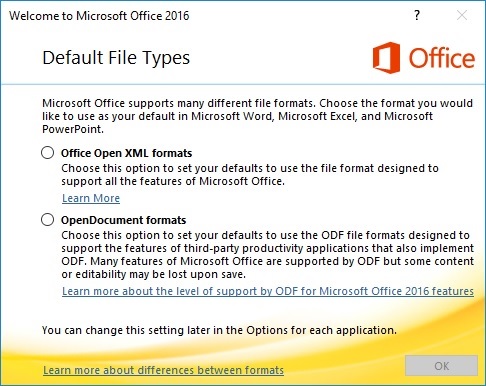 Use the registry key below to stop it appearing :
[HKEY_CURRENT_USER\SOFTWARE\Microsoft\Office\16.0\Common\General]
"ShownFileFmtPrompt"=dword:00000001
If you want to roll it out to lots of users then you can use Group Policy Preferences. You can use my guide at the link below if you want to find out how to do it.
Create, Delete, Modify Registry Keys Using Group Policy Preferences