In Office 365 they have recently introduced the Compliance Center. As part of this there is a new ediscovery section. This is based in Sharepoint and allows designated members of a group to search litigation and in hold mailboxes. However when adding a source to an ediscovery set you might be presented with the error :

The connection to the search service application failed.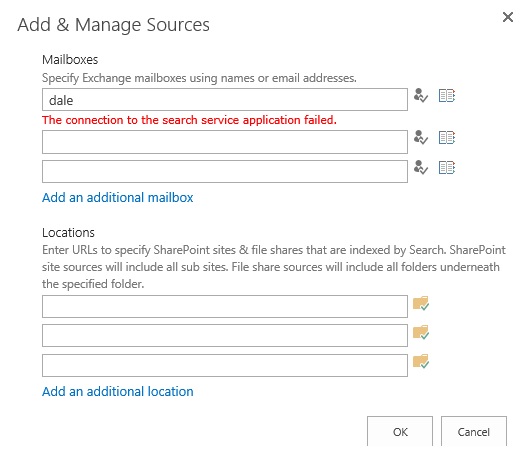 This is normally due to the search source for Exchange missing in Sharepoint. We can add this back in very quickly. At the top level of the ediscovery site, click the cog in the top right and then click site settings.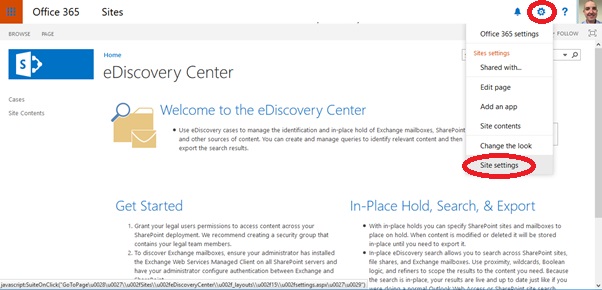 Under Site Collection Administration click Search Result Sources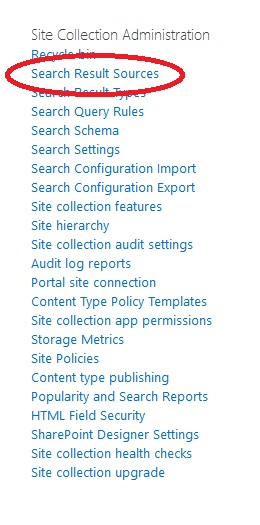 Then click New Result Source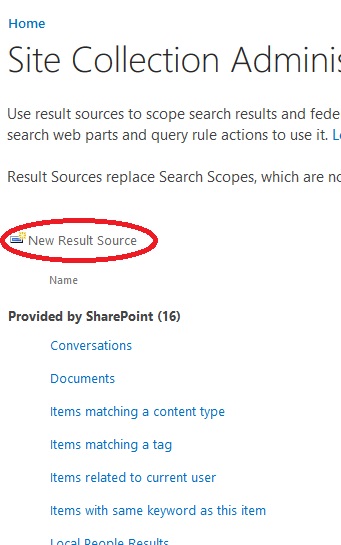 Give the source a name. I used the name Exchange. Then select Exchange under Protocol. Tick the box to use autodiscover under the Exchange Source URL section. Then click save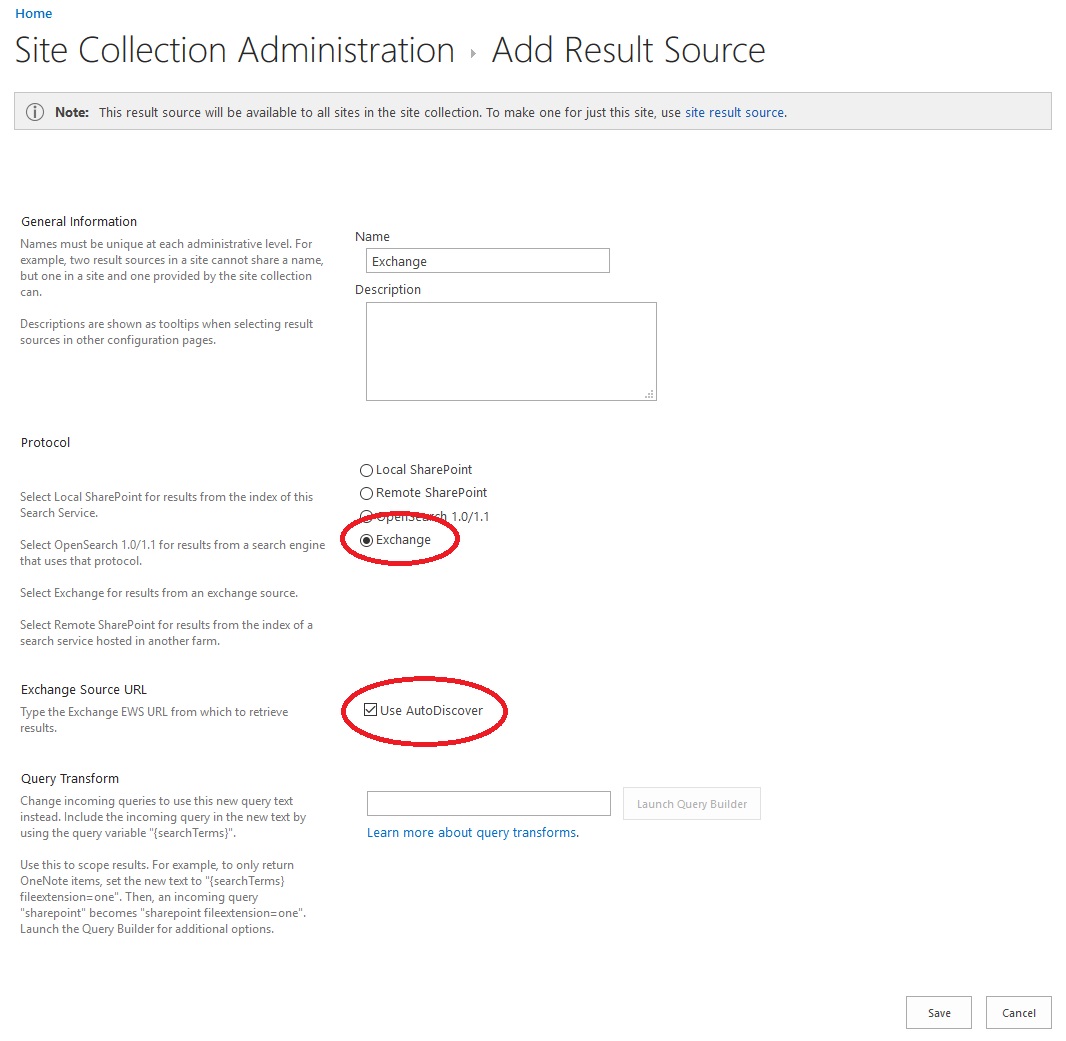 If you log out now and try to create another search. When you add a mailbox it should discover it ok and you should get a green tick.