Recently Microsoft has announced the availability in the latest Windows 10 build to be able to test stream of Xbox One Games. Unfortunately this feature is only available to Xbox One users who are enrolled in the Xbox preview program.
For those that are enrolled in both I have detailed the setup steps below :-
1) First of all on the Xbox go into settings.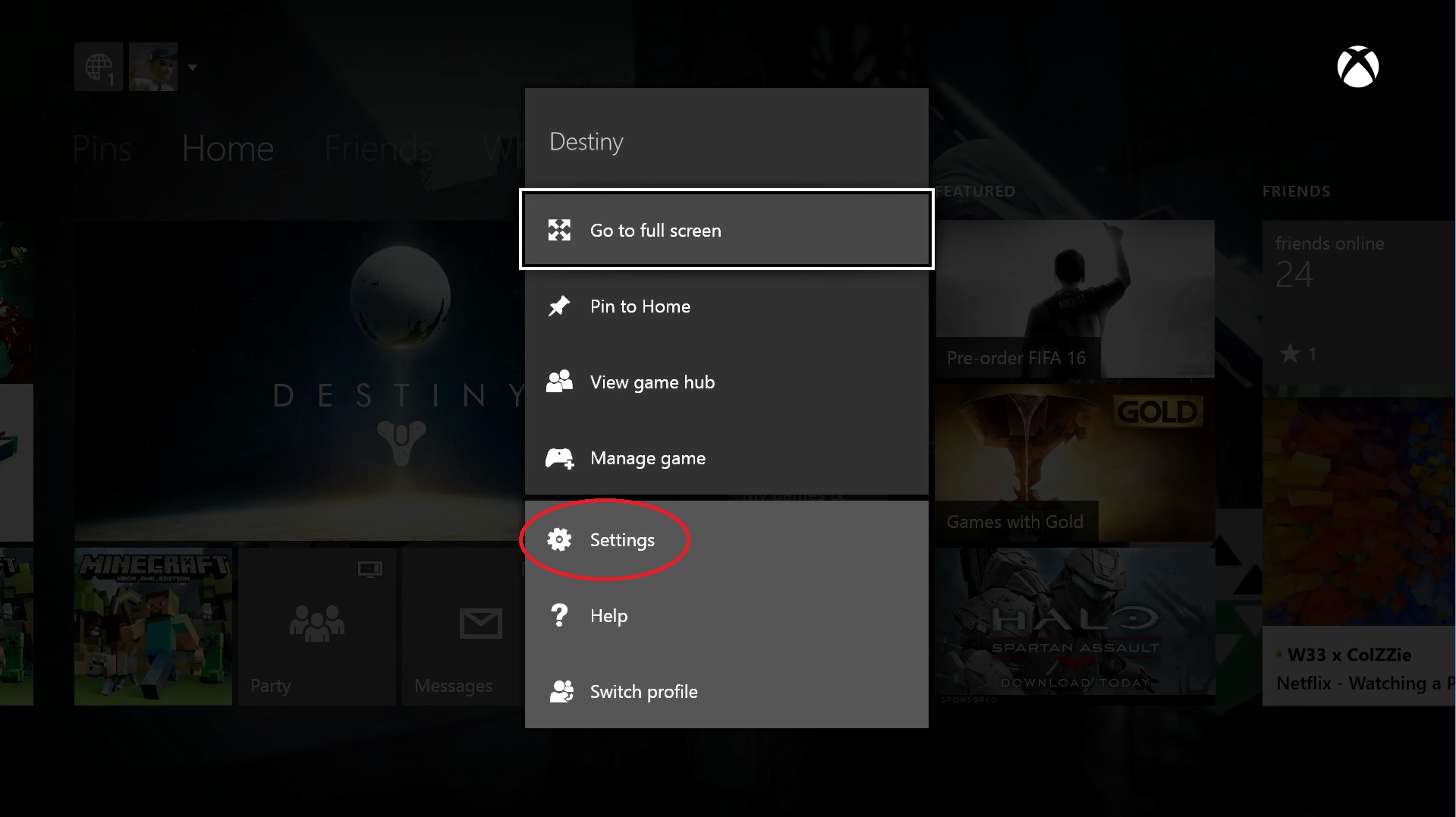 2) Then go into preferences.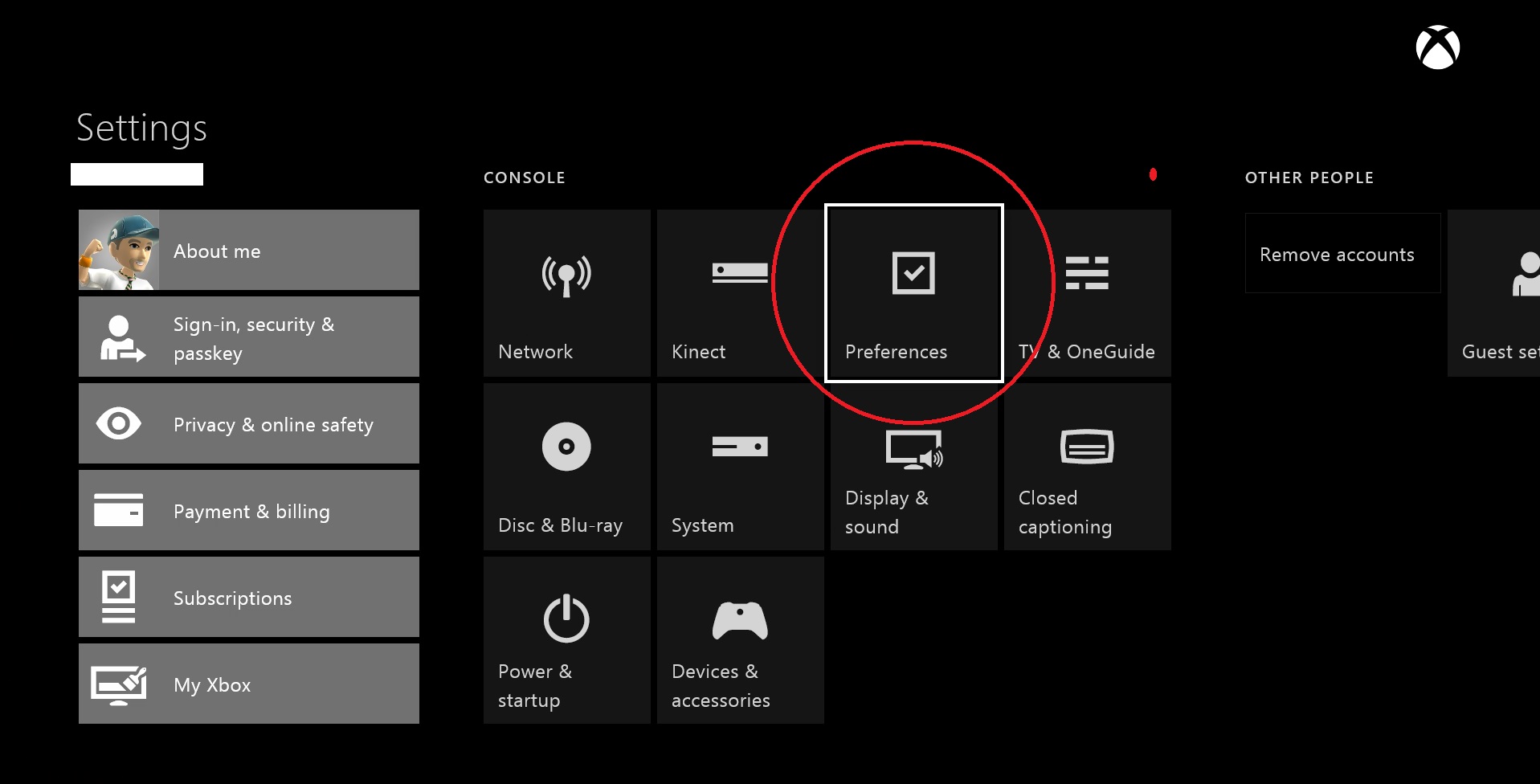 3) Tick the option "Allow game streaming to other devices (beta)"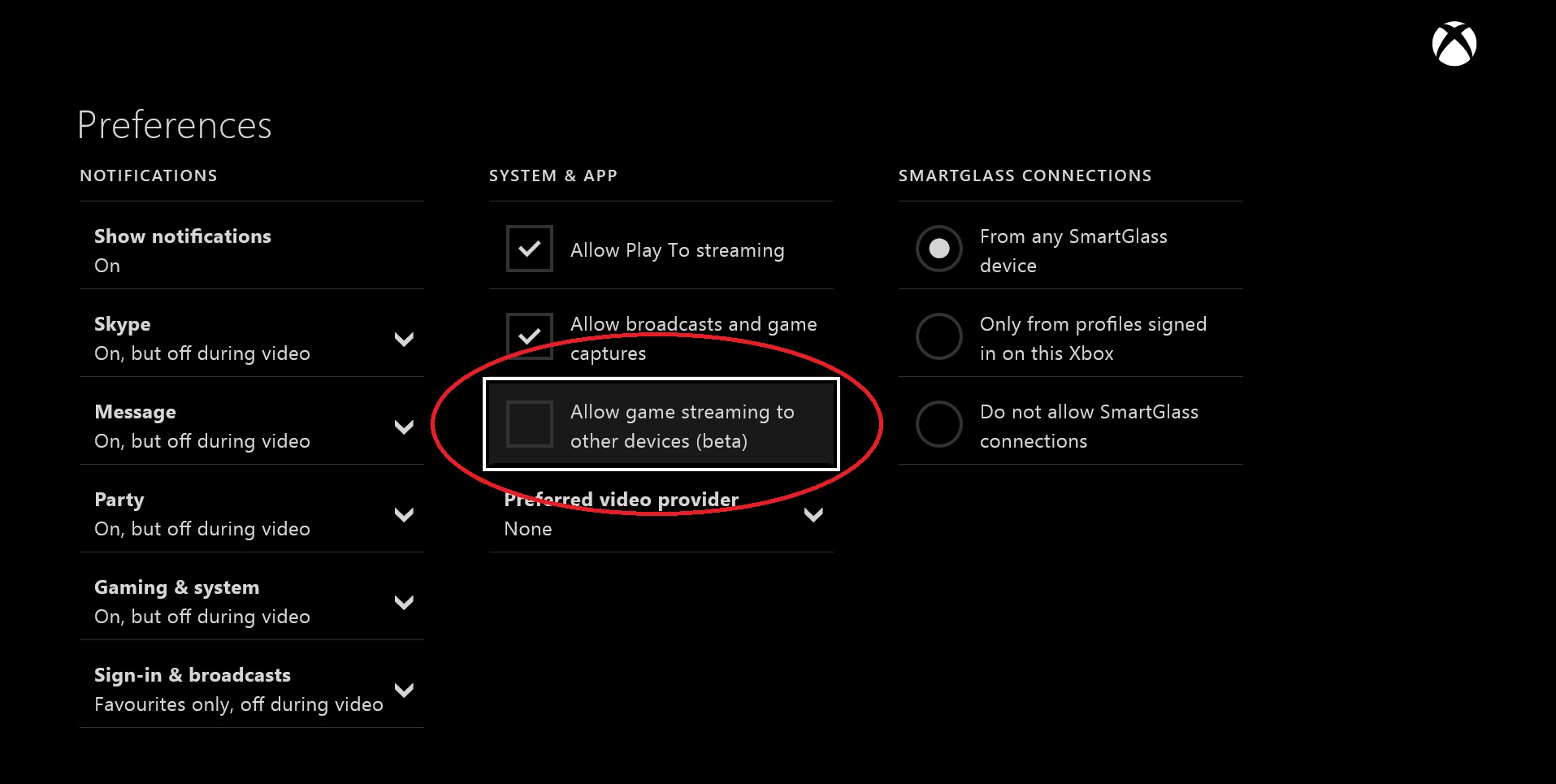 4) That's it on the Xbox side. Now go to your Windows 10 machine, which must be running build 10130 or higher. Once on the PC we need to update the default included version of the XBOX app to the latest and greatest.
WARNING : IF YOU SKIP THIS STEP YOU WILL NOT BE ABLE TO STREAM. NO PICTURE WILL BE DISPLAYED
5) To update the app. Click on the Microsoft Store app along the taskbar.

6) Once loaded you will see an arrow next to it with a number. This is the number of applications that have updates pending. Click on the arrow.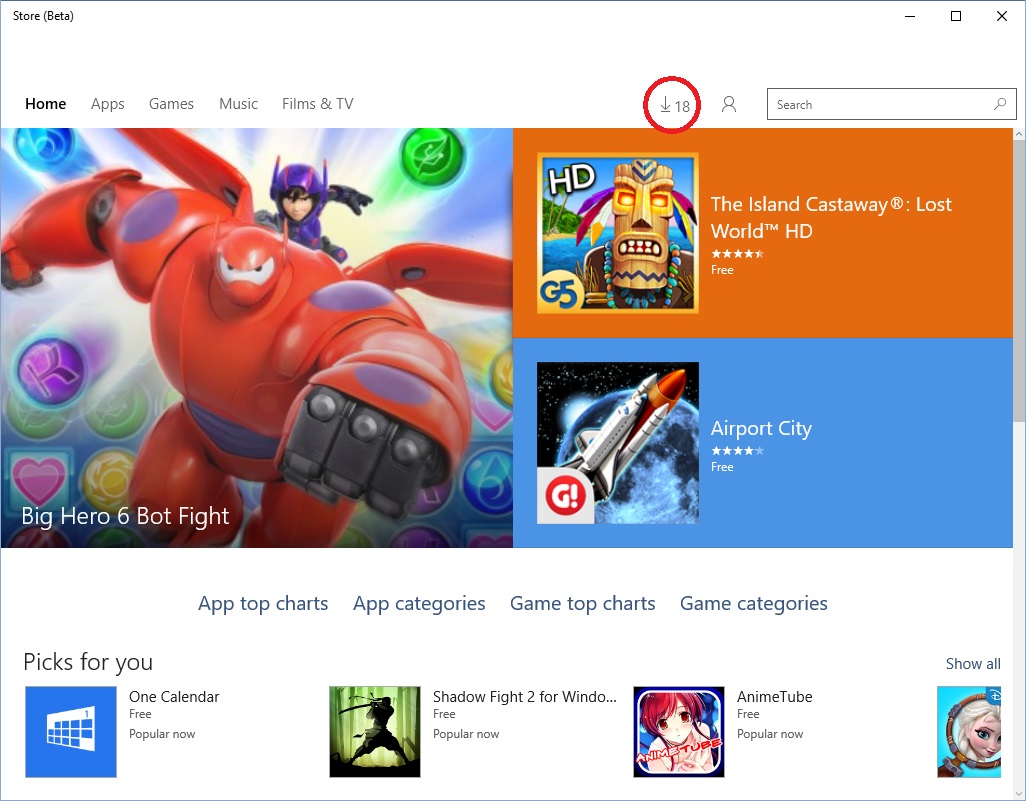 7) Now click update next to the Xbox App. Unfortunately I made this guide after updating mine. So if in doubt just click update all.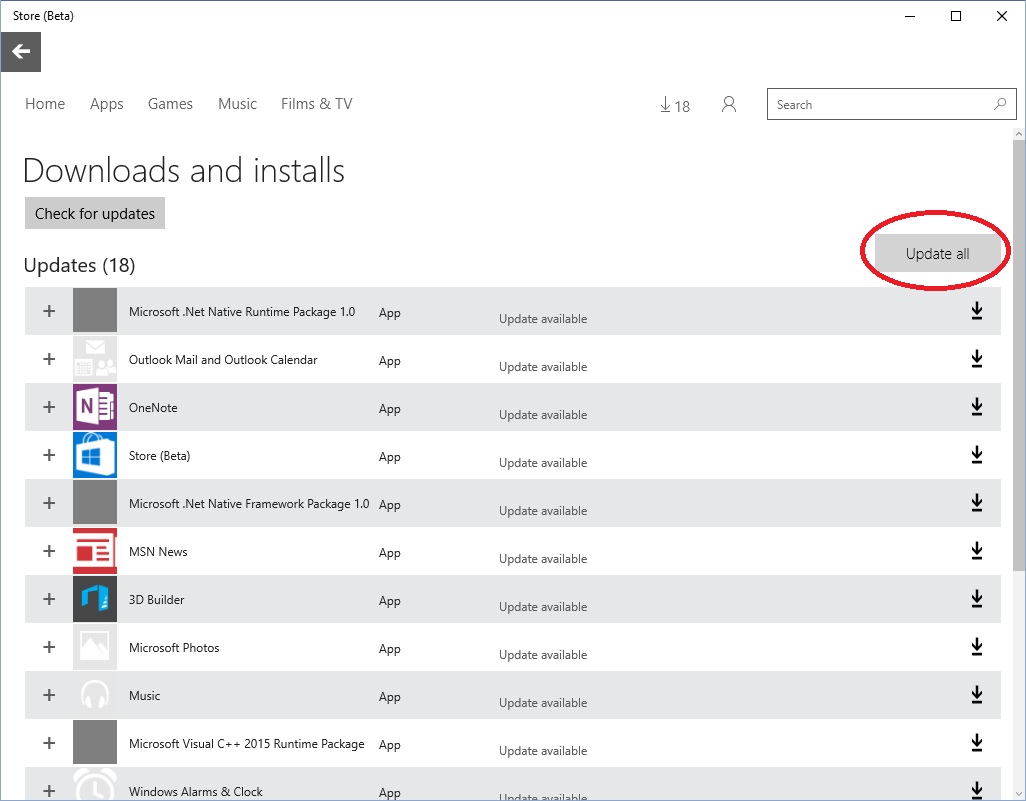 8) It will now auto update the Xbox App. Once finished launch the Xbox app from the start button. You should see it is running 5.6.11034.0000 or later.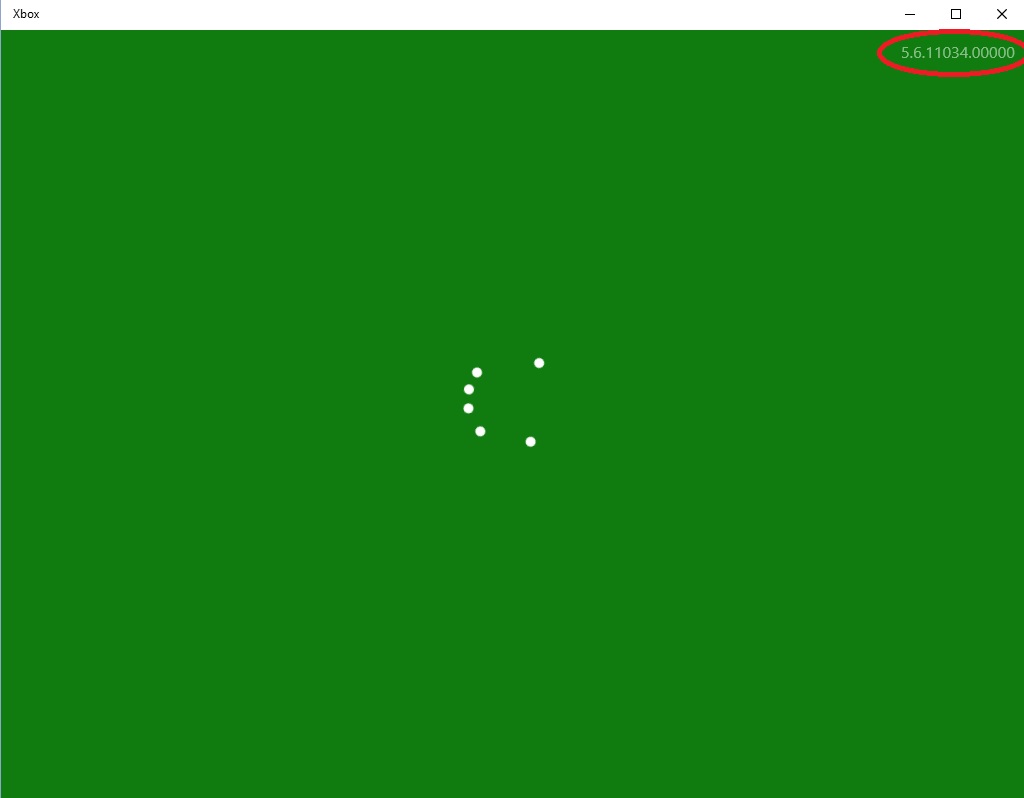 9) Once in the app you will need to login to your XBOX Live account. Do this and then click on Connect down the left hand side. It will now find your XBOX on your LAN. Then click on connect next to your XBOX.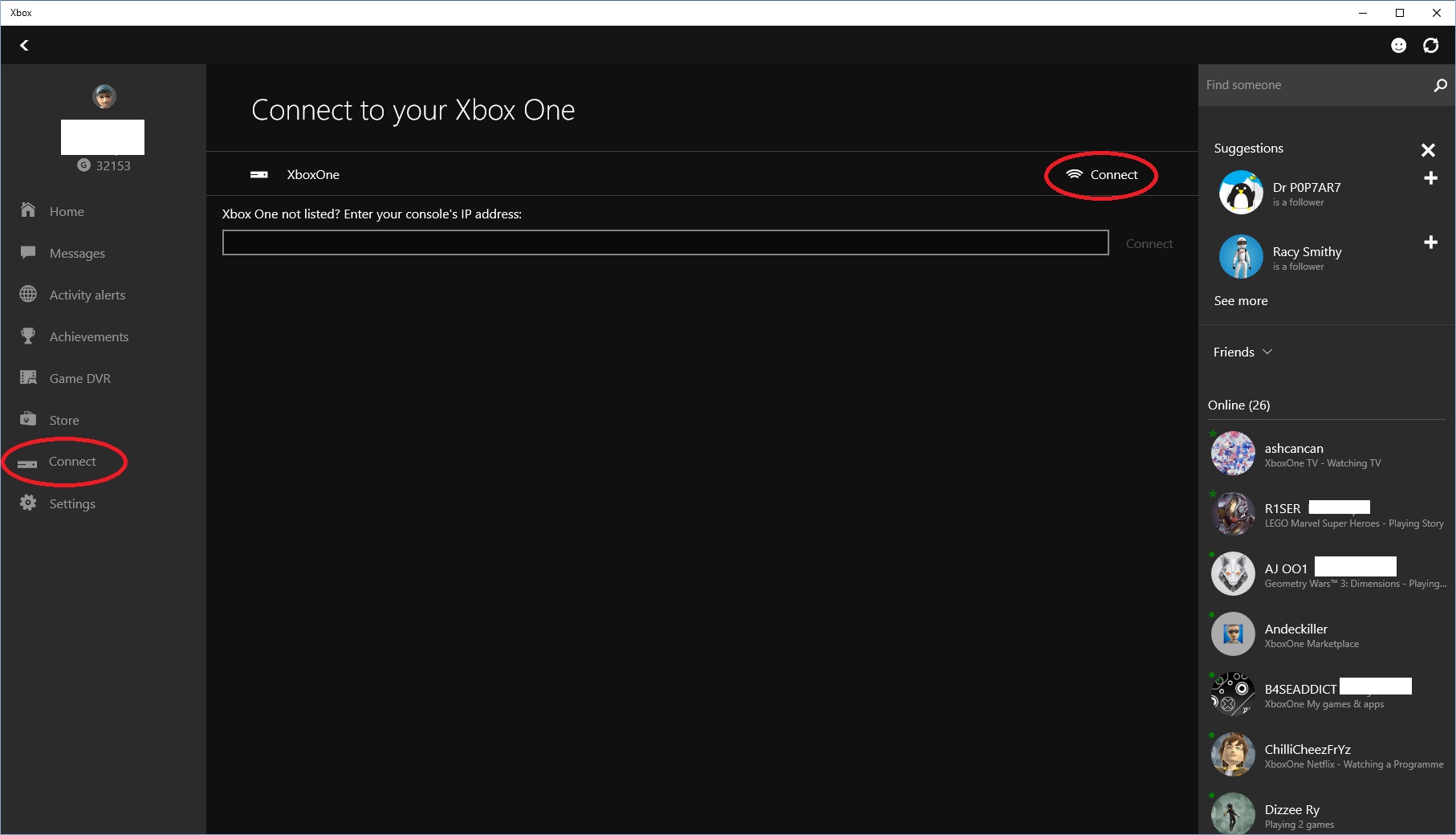 10) Now click on the Test Stream option. It will test your connection etc. When complete click on stream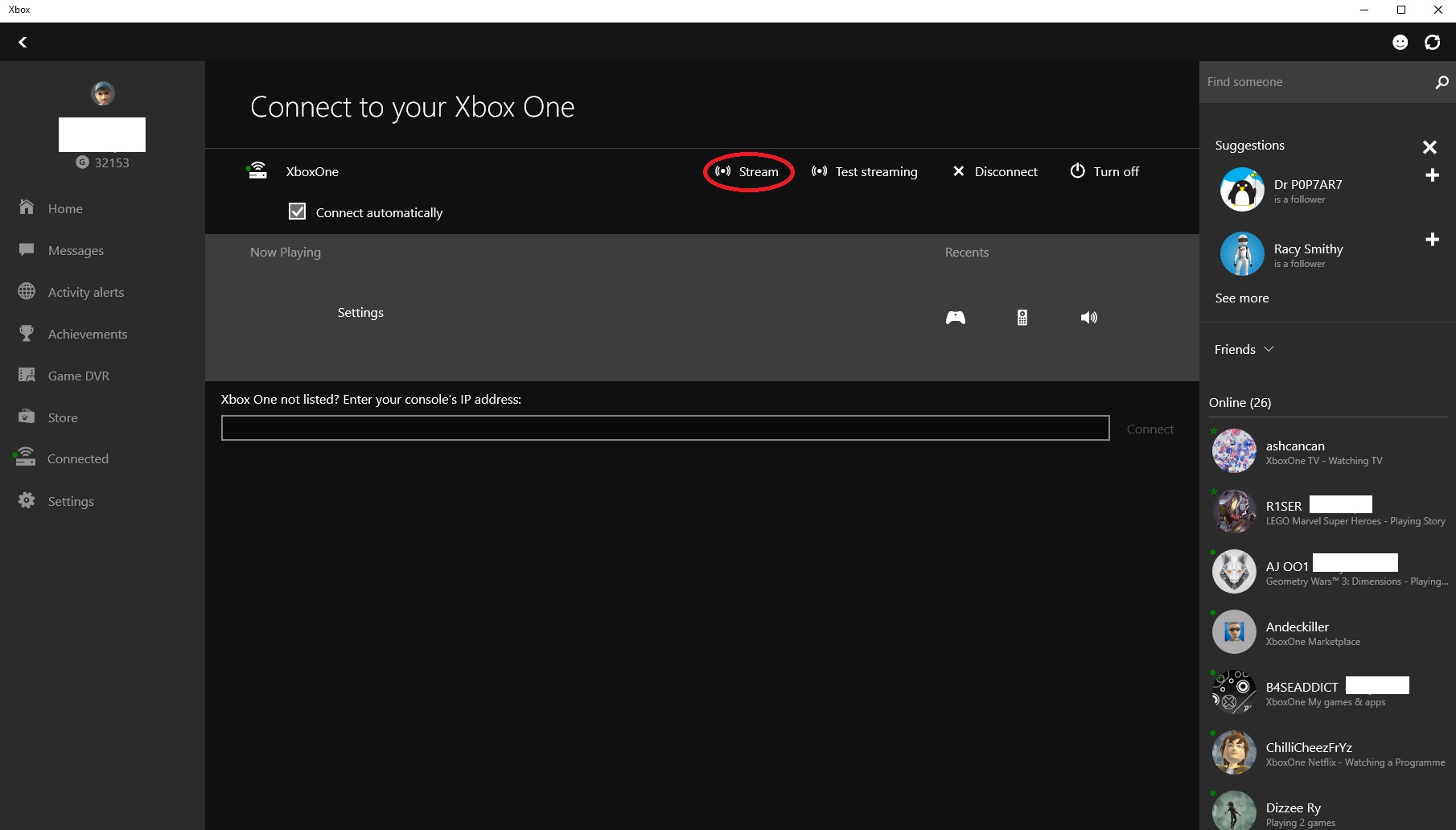 11) To change game you want to play. Go home in the Xbox app. Then click on a recently played game. Then click on Play from console along the top. Job done 🙂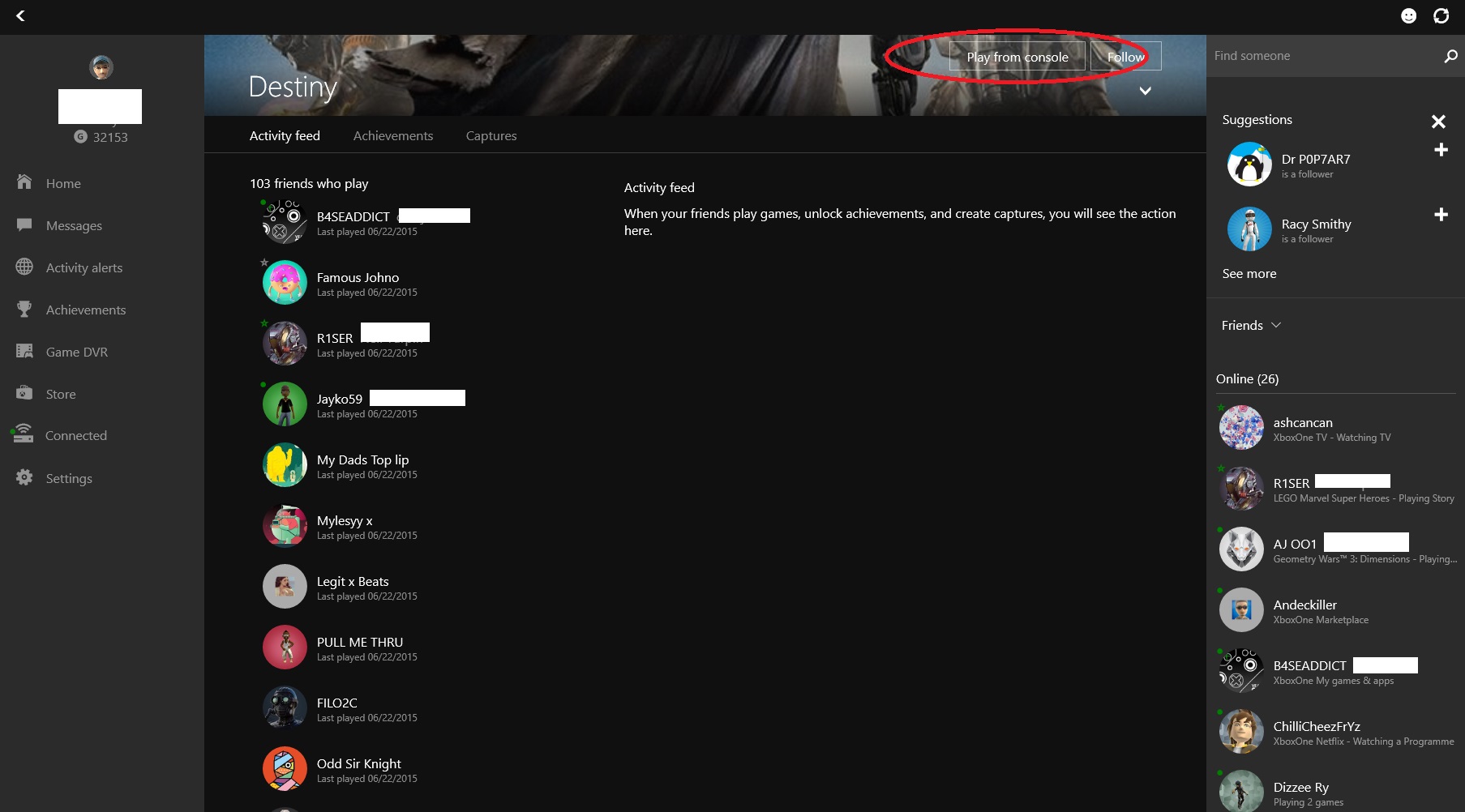 The quality is ok. I run gigabit at home and its still breaking up and becoming pixelated. The settings in the Xbox app were set to high.