I am definitely not a fan of Blackberry phones. However I come across the occasional user who needs help configuring a Blackberry Z10 to Microsoft Exchange using ActiveSync. Quick guide below :
Choose Settings, then select Accounts (Set up email, contacts, calendar)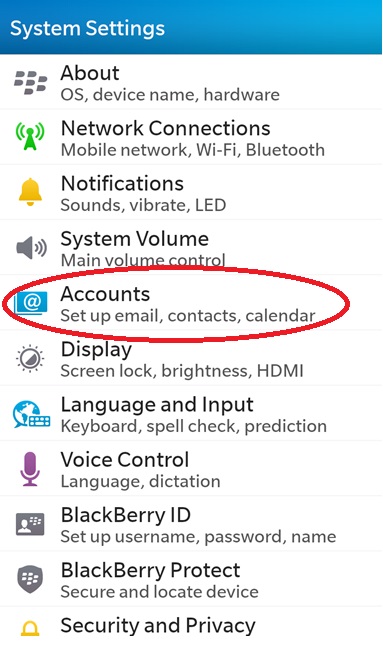 On the Add account window enter your work email address. Do not tap next.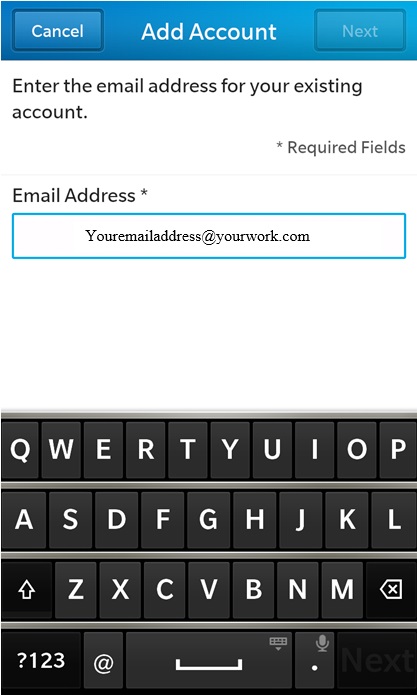 This is where the Blackberry GUI is rubbish. Now use a swipe gesture to hide the keyboard to reveal the advanced button at the bottom. Tap advanced.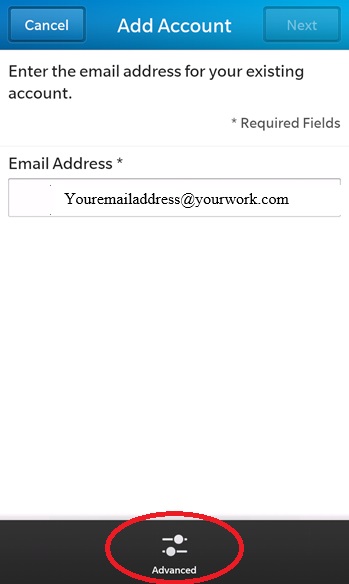 Choose Microsoft ActiveSync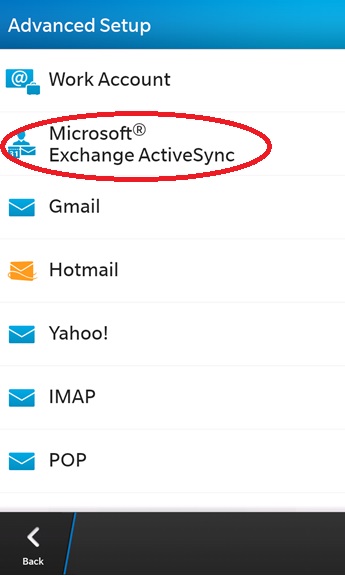 Now it's time to enter in your Company login credentials and Exchange details. Here's what it all should look like:
Email: [email protected]
Domain : Your Company internal domain name
Username: Your Username
Password: Your Password
Description: Work Email (Or whatever you want to call it.)
Server Address : Your Company Outlook Web Access Address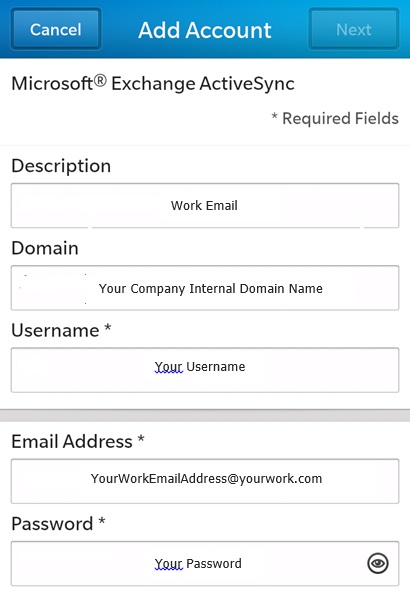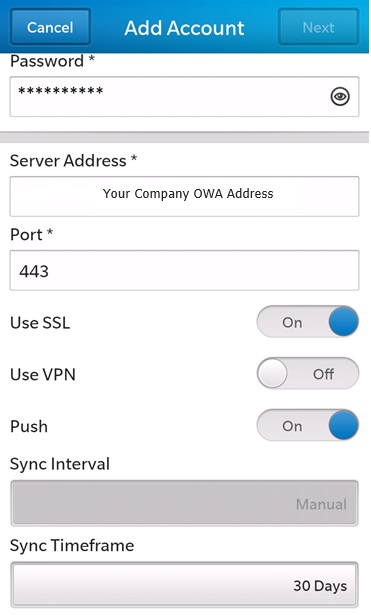 Make sure Use VPN is turned OFF.
Tap Next in the Top Right.
There is also a step by step video from Blackberry
Video : Youtube