Following an Exchange upgrade, if you have a mobile that is not syncronising using Microsoft Exchange Activesync then carry out the steps below.

Open up Active Directory Users and Computers. Once its open click on view and then make sure Advanced features is selected.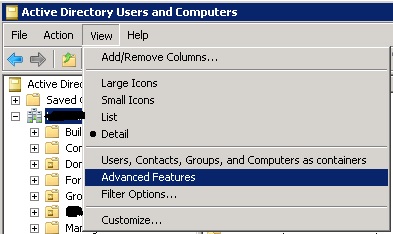 The ADUC window will now refresh and it will look roughly the same as before. Right click on the domain and click find.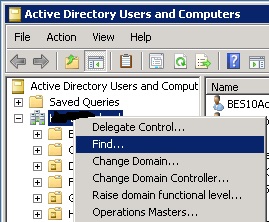 Type in the name of the user with the issue and click find now. Then right click on the user in the search results and click properties.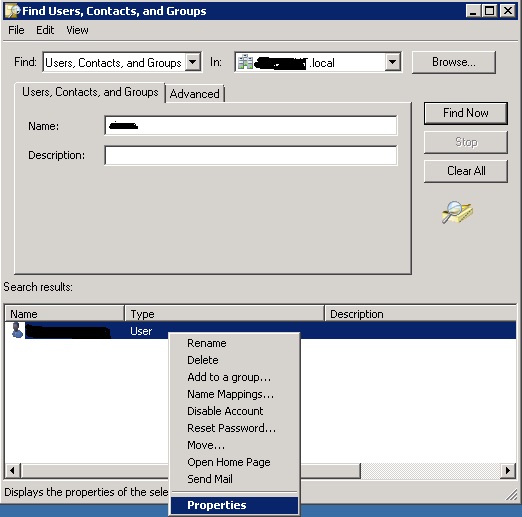 Click on the security tab and then click on the advanced button at the bottom.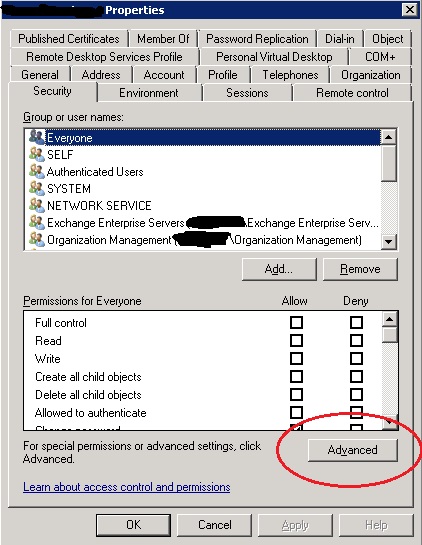 On the next screen make sure the "include inheritable permissions from this object's parent" is ticked. Then click ok.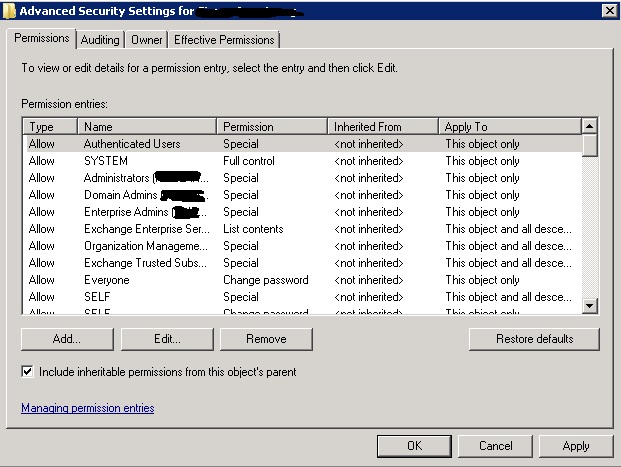 Wait 15 minutes for replication to complete and try again.