Now and again you may want to setup a TFTP server in order to upgrade a switch firmware or update the iOS on a Cisco Router.
Setting one up is really simple. First of all your need to download a TFTP server. I always use the now discontinued Cisco TFTP server. Its extremely lightweight, needs no installation and in all instances has just worked for me.

Download the client from here
Extract the contents of the zip file and then double click on TFTPServer.exe

Once loaded you will see the TFTP server window appear. Your now all done, the TFTP server is now up and running on the computers IP that you are running it from.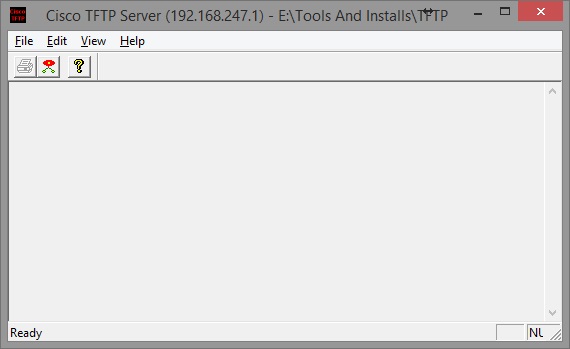 If you want to make a file available drag it into the TFTP folder. To find out where this folder is, click view, then options. You will see the value TFTP server Root Directory. Place your files in this location.