From Car Insurance, to Books, to food groceries we are buying more online than ever before. However did you know that you could earn cashback on most purchases made online? Using various cashback websites its possible to claim hundreds a pounds a year. I personally have saved over £1500.
If you subscribe to Sky TV you can claim back a massive £105. Alternatively if you prefer Virgin Media, £76 is on offer at the time of writing.

Even yearly things like Car Insurance, Home Insurance, Breakdown cover are all available.
Its this brief guide I will take you through the most popular website Quidco. By the end of it your be able to go online and save yourself money straight away. Cashback normally takes 3-4 months to be paid once earnt.
To get started first of all go to the Quidco website here
Once there you can either sign up using Facebook or enter your details manually.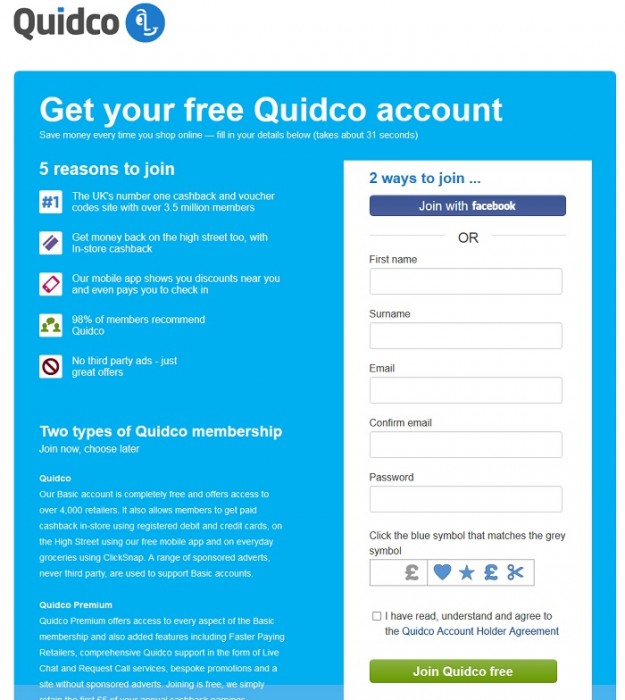 Once you have entered your details you will be sent an authentication email to the address you registered with. It will look similar to the text below. Click authenticate now.

Your browser will now open and take you to a page where you have to choose between a premium account or a free one. The main difference is the support is available with the premium and also some retailers offer fasting paying timescales. The cashback levels are the same across both membership types. The premium model costs £5 a year. My advice is to go with the free option for now and see what you think. You can always change to the premium model later on.
A full breakdown on the types of memberships are shown below. Once you have chosen click Continue to Quidco :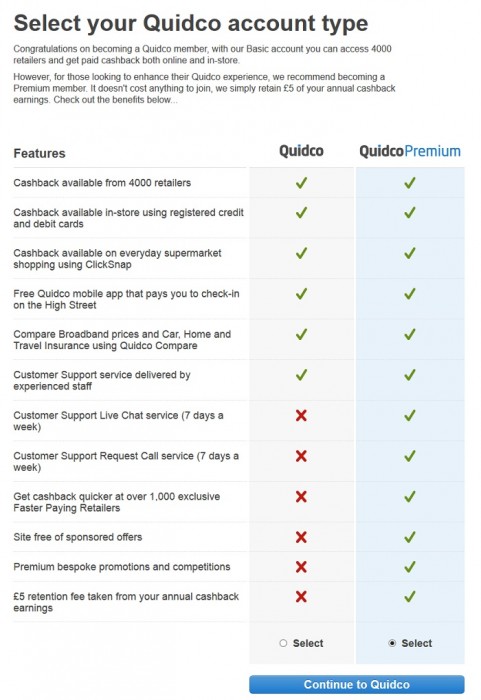 Once logged in it will show you a video. This is shown below if you would prefer to watch it before hand.
Click Start Shopping when your happy.
Now your be logged in and presented with the main screen. From here click on the search bar and type in the name of your favourite shop. As you type it will try and guess what your putting in. When the retailer appears you want click on it from the list. As you can see in my example I selected Cath Kidston.

On this next page it will tell you how much Cashback you get per purchase and any terms and conditions that must be met. All you need to do now is click on Visit Site and get Cashback.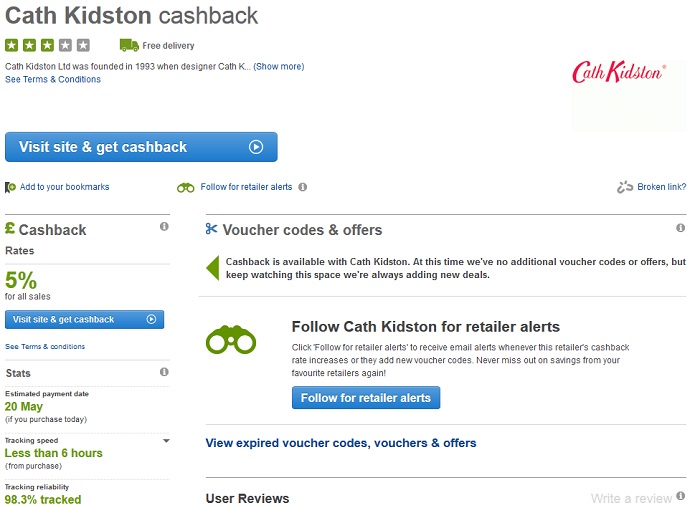 Now just buy the items you want from the website like you would normally. Within 24 hours after purchase your receive an email from Quidco detailing how much has tracked.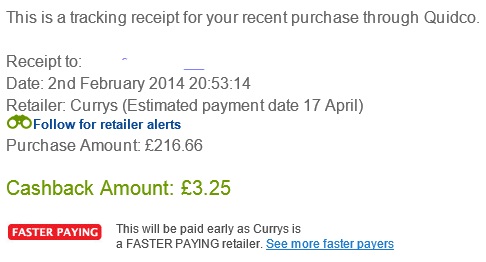 Thats it!!!! Have fun!
Points to Note :
– There are other cashback sites like Topcashback. Try them all. Some rates will be higher at Quidco and some at Topcashback. Rates vary all the time.
– Never buy something on the basis of getting cashback. Sometimes the retailers don't pay for some reason. Treat it as a bonus.