When using Windows 8.1 in a VM I find it annoying that the Windows 8.1 Touch Tips keep coming up. In a VM you cant remove them and they just get in the way. You can disable them using group policy.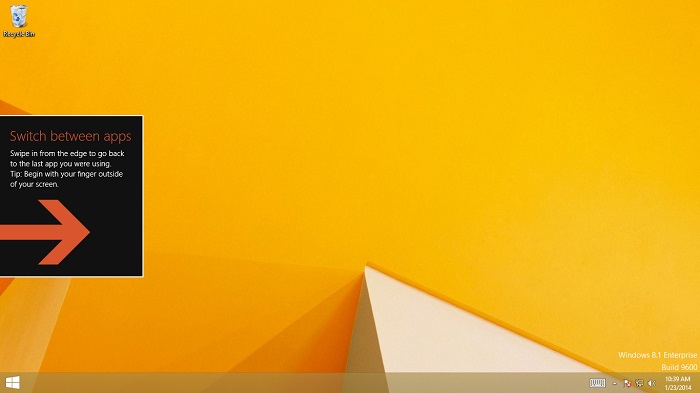 The policy you want is under
User Configuration, Policies, Administrative Templates, Windows Components, Edge UI
Then you want to enable the setting
Disable help tips
.
I've made a quick guide.
Open up Group Policy Management Console and branch down to you find the Group policy objects folder. Right click on it and click new.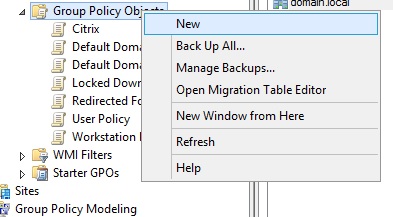 In the box that appears enter the name of the policy you want to create.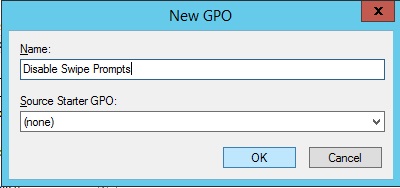 Right click on the new policy and click edit.
Now branch down to the policy we need to edit.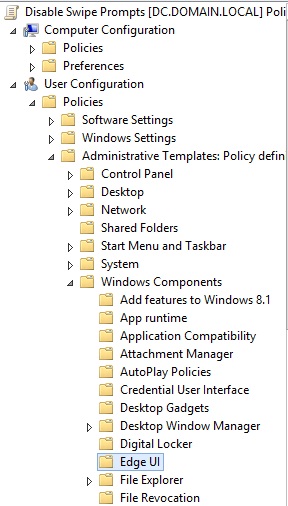 Double click on Disable help tips and set it to enable.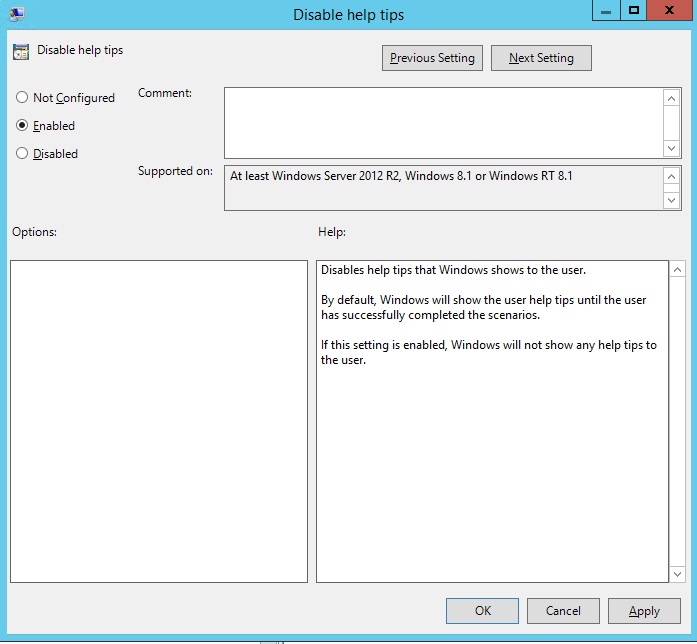 Thats it. Apply the policy to your required user OU and job done.
If your not on a domain pc but just a standalone home machine you can make the same changes but just open gpedit.msc.