Built a brand new 2012 R2 Domain Controller today. I created a few group policies and wanted to test something out with Group Policy Modeling. However I was presented with an error.
The following GPOs have special alerts : AD / SYSVOL Version Mismatch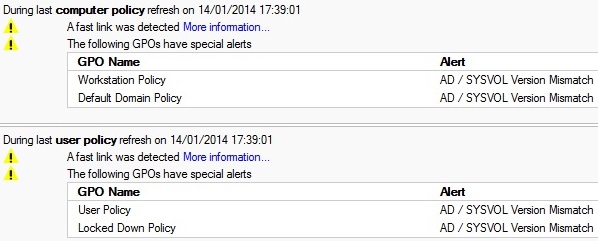 There is a Microsoft hotfix out for 2012 here
However there doesn't seem to be a fix out for 2012 R2. If you try to install the 2012 fix it will tell you its not the right version out for your OS.
If you look on the Microsoft Technet forums there is quite a lengthy conversation on it here
Update : The update for 2012 has now been revised for Server 2012 R2 as per 11th February. Download it here here