I am always an early adopter to anything Microsoft Server related. When Microsoft released Server 2012 R2 I tried to install it on my HP N40L server and was disappointed that it froze when booted. I tried new drivers for the NIC and everything but to no avail. The forums were filled with people having the same issue. The workaround for the time being was to disable the onboard NIC.

Thankfully HP have finally released a BIOS update for the micro servers which fixes the boot up issue.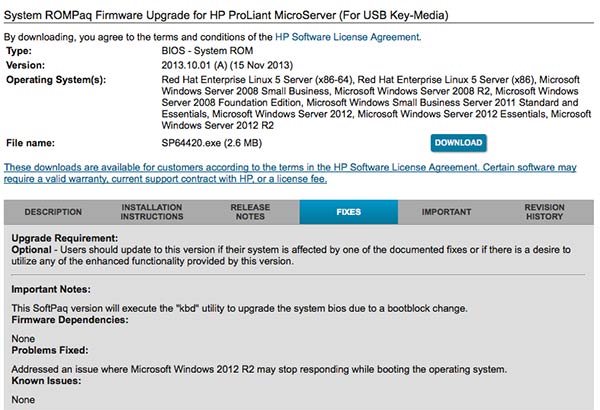 Download the BIOS from the link below.