Had an error message this morning on one of our Veeam Jobs.
Processing 'DATASERVER' Error: Client error: Failed to open VDDK disk [[msa-2012i-shared2] DATASERVER_replica/DATASERVER-000003.vmdk] ( is read-only mode - [false] )
Failed to open VMDK.
Logon attempt with parameters [VC/ESX: [VC5.DOMAIN.LOCAL];Port: 443;Login: [****];VMX Spec: [moref=vm-2565];Snapshot mor: [snapshot-28562];Transports: [hotadd:nbd];Read Only: [false]] failed because of the following errors:
Failed to process [srcReplicateVddkDiskContent] command.
An existing connection was forcibly closed

Im not 100% sure what caused this issue. However to get the replica working again I went into the setting of each Veeam Proxy server and checked what disks it had attached. It so happened that it had the drives from server that failed still attached. You can see these down the bottom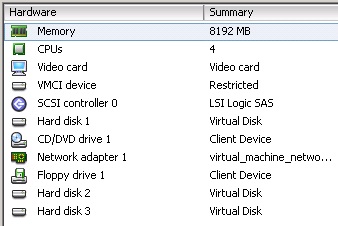 If you single click on each drive then on the right see the filename. If they are from the VM then click remove and tell it to remove them from the VM.
If you now re-run the job you should be all good.