If you know me well you will know that I really hate everything Blackberry.
Blackberry servers are well known for spanking the C drive space of your server.
They are normally located in
c:\program files (x86)\Research In Motion\Blackberry Enterprise Server\Logs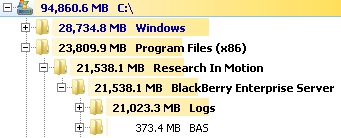 What do you need to keep the logs for?
To free up space and stop BES from generating loads of space do the following :
Click on start, all programs, Blackberry Server Configuration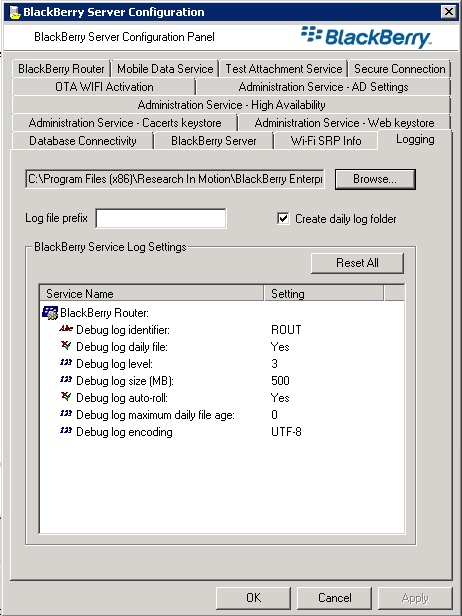 Once open click on the cell to the right of Debug log daily file.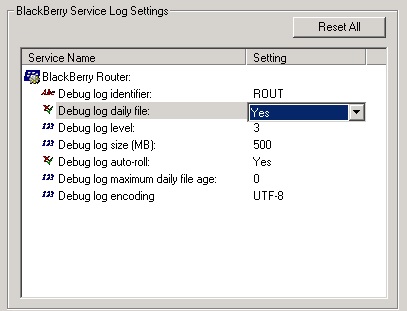 Change the value to No.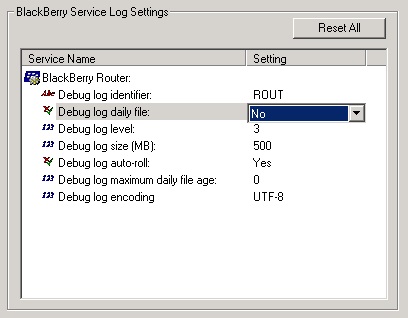 Click ok.
Restart the blackberry services and your good to go.