To correctly renew a Small Business Server 2008 OWA certificate follow the guide below :-
Click on the images to enlarge
1) Open up the Windows SBS Console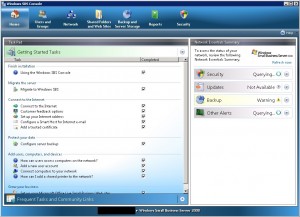 2) Click on network then connectivity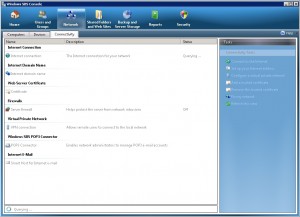 3) Down below click on certificate under the heading "Web Server Certificate". Then on the right hand side click "Add a trusted certificate"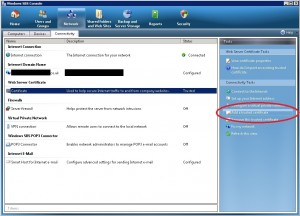 4) On the screen that appears click Next.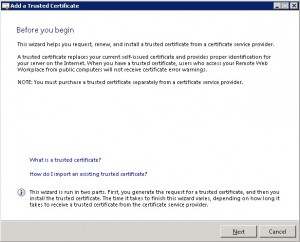 5) Then click "I want to renew my current trusted certificate with the same provider"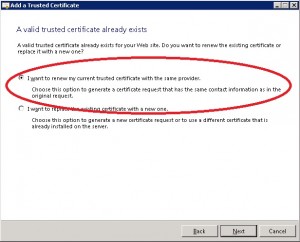 6) The generated CSR will then appear onscreen. Send this off to your cert provider. then click next and say you need more time. Click finish.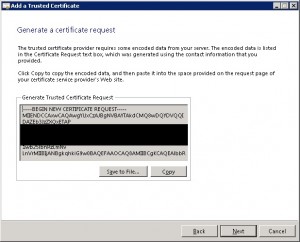 7) Once you have the reply from your cert provider go back to the wizard and select "I have a certificate from my certificate provider" and click next.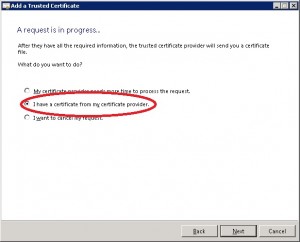 8) Paste in your reply into the box provided and finish the wizard.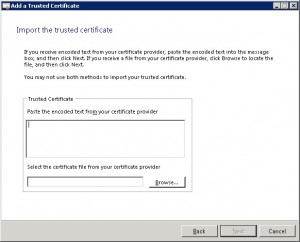 9) Do an iisreset. Job done