If your using Waterford's mailmeter on a Windows Server VM then your find that doing a File level restore in Veeam using Restore guest files (Windows) it will just sit there waiting for ages and ages and never do anything.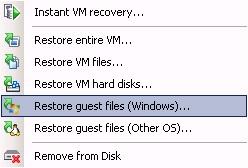 This is caused by an issue because the guest NTFS filesystem contains lots of reparse points which are used for example to implement NTFS file system links and mount folders. This is refereed to at the following link Microsoft
I'm told by Veeam that this will be fixed in Version 7 of Veeam Backup and Replication and in the mean time I have documented a workaround below.
Right click on the backup and this time select, Restore guest files (Other OS).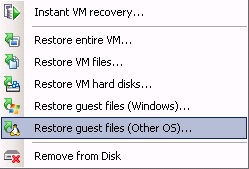 Select the backup you want to restore from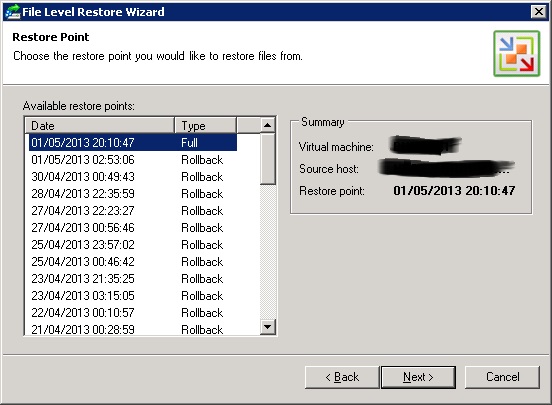 Enter a restore reason if you wish. Then click next.
On the next screen, do not click finish instead click on Customize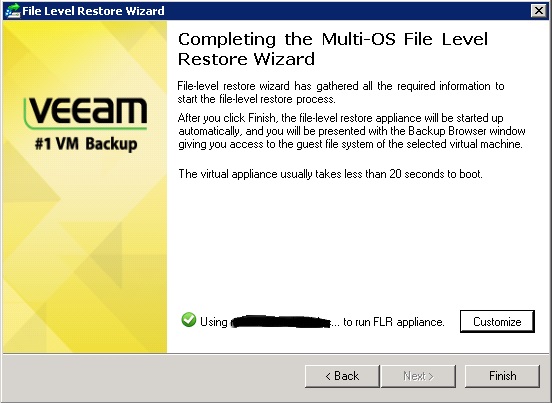 On this screen select an ESX host for where the File Level Restore VM should be located.
Select a resource pool if you wish.
Then select the network for the VM to be attached to. This network MUST be accessible from the LAN your veeam server is sat on.
If your not using DHCP on your LAN then put in an IP otherwise leave as DHCP.
Click OK.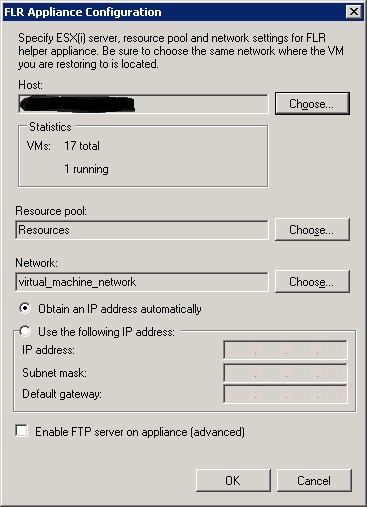 This will take you back to the original screen. Click finish.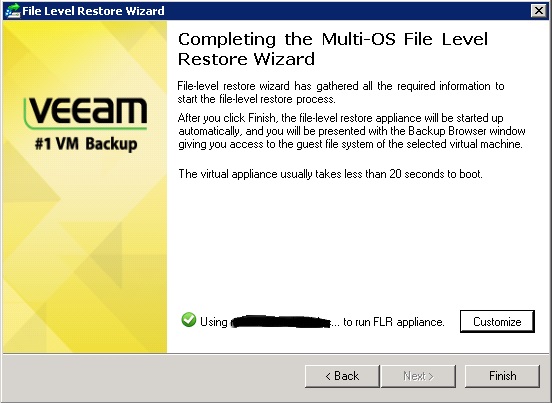 It will now boot up a VM and allow you to restore the files.