On a 2008 SBS Server if you find users cant access the company sharepoint site on http://companyweb/default.aspx then it could be caused by a windows update.
If you see errors in the event log with the details below :
EVENT ID : 6800
Source : Windows Sharepoint Service
Message :
The database ShareWebDb on SERVERNAME\Microsoft##SSEE is not accessible to missing Windows Internal Database signatures.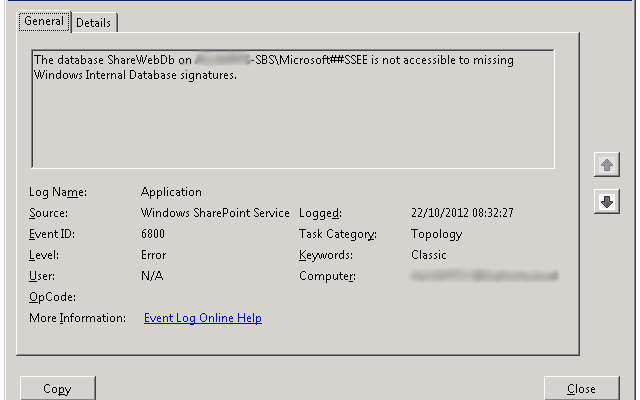 To resolve this go to the directory below in a elevated command prompt session
C:\Program Files\Common Files\Microsoft Shared\Web Server Extensions\12\BIN
Then restart the "Windows Internal Database Microsoft #SSEE" Service

Then run the command in your command prompt:
psconfig -cmd upgrade -inplace b2b -wait -force
It will then proceed to update the sharepoint site.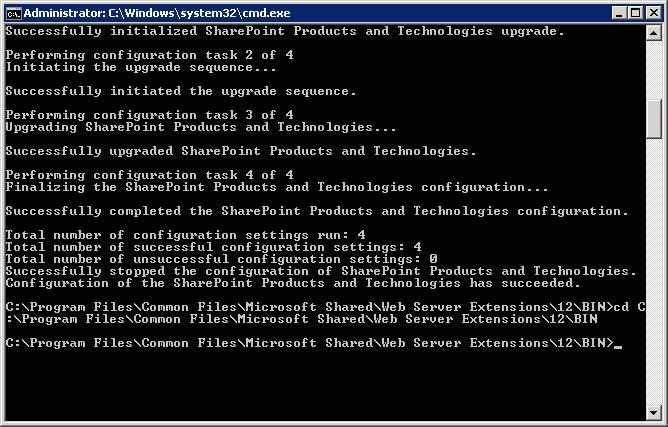 Once complete it should be all working.