Its not often I write about companies that have rubbish customer service but I recently had the pleasure of dealing with a company called Mini Graphics which is located at www.mini-graphics.co.uk.
My wife recently bought a Mini and wanted to buy a mini roof graphic to go on it. She decided upon a union jack flag to go on the roof as you had already bought the union jack wing mirrors and rear view mirror. The official mini one doesnt cover the whole roof and with her roof being red she was concerned it would look wierd. Here's the car as it looks at the moment.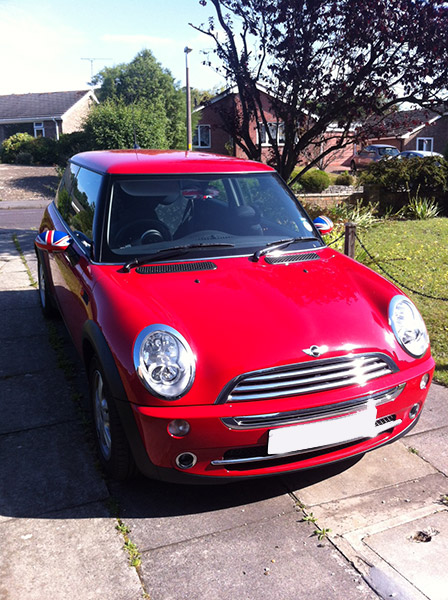 We discovered the Mini Graphics website and found they sold a union jack roof which covered the whole roof as shown below :-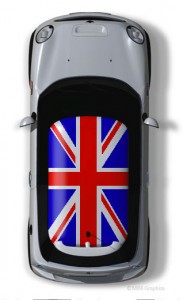 We ordered the roof on the 19th July along with a set of stripes for the bonnet. Their website quotes 5-10 days for delivery and promises emails at every stage of the buying process.

Once the order was placed we received an email stating that our order was in the processing stage. That was it for email communication. We never received another email!!
It got to the 30th July, 7 working days later and I tried to call them. No answer. Just an answerphone. Left a message but got no reply. So i sent them a polite email. Again nothing.
On the 1st August I tried calling again but again an answerphone. So i left another message and then followed it up with an email stating I would like an order update and that I would also be contacting my credit card company unless I hear back by the end of the week (3rd August).
I got a reply from a guy called Graham. The email didn't even say sorry but just stated that my order is done and will be shipped in the morning, 2nd August. He stated that they had problems with their web server and would just the phone calls.
It then got to the 7th and I still hadn't received them so I emailed Graham back asking for the tracking details. He didn't provide it to me but stated he would check with Royal mail and come back to me. I didn't hear anything and chased on the 8th. Got a reply on the 9th saying that it was "in transit" and that he would send me out another set. He assured me they would ship that day and arrive on the 10th.
They arrived in a big tube on the morning of the 10th August. Almost a month later. I was expecting one big graphic minus the red bits but instead it is made up of individual parts for each colour. Also there was no application tool as mentioned on the site or instructions on how to fit the union jack, only ones to apply the stripes.
Some of the graphic look creased but we are having it professionally fitted by a sign-writing company so I will report back how it goes.
There seems to be lots of people experiencing the same issues that I came across. These are echoed across the mini forums. When I posted on the total mini loads of people replied. There were some good replies but tended to be for people who had stuff fitted there.
Forum Post : Total Mini
Lets hope that Mini Graphics can sort these out as their website looks good and promises excellent products.
UPDATE : Please see my other post for a pic of it fitted.