In Windows 8 you might see the error message when you try to activate
Windows couldn't be activated
Go to Control Panel to learn about other ways to activate.
Error code: 0x8007232B
Error description: DNS name does not exists.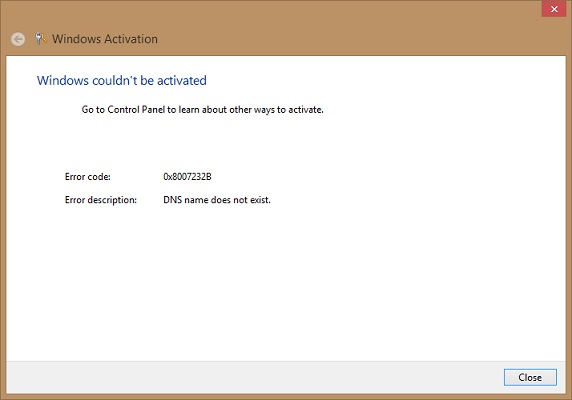 If you see this then error then your need to enter your CD key in a elevated command prompt using the command below :-
slmgr.vbs -ipk KEY
So in a real world example you would do :
slmgr.vbs -ipk AAAAA-AAAAA-AAAAA-AAAAA-AAAAA
Now try and activate again.